On Sunday April 30, 2017 Women for Greater Philadelphia will host their annual Spring Tea Fundraiser at Laurel Hill Mansion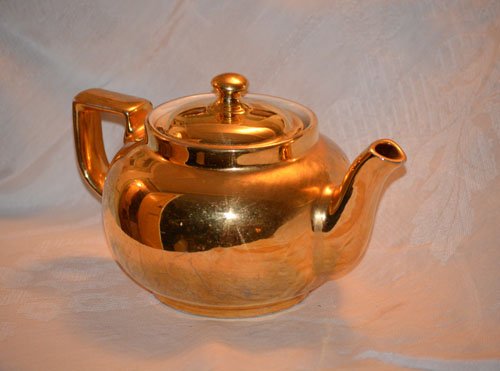 To be notified when tickets become available e-mail events@laruelhillmansion.org
Photographs from Women for Greater Philadelphia's May 1, 2016 Spring Tea
At Historic Laurel Hill Mansion in East Fairmount Park

Special Guests: Members of The Savoy Theater Company
performed selections from Gilbert and Sullivan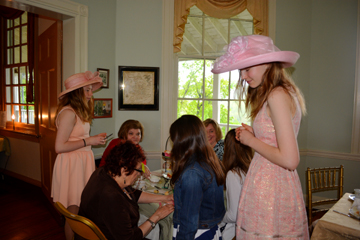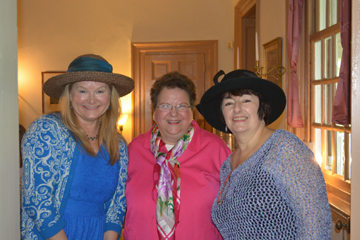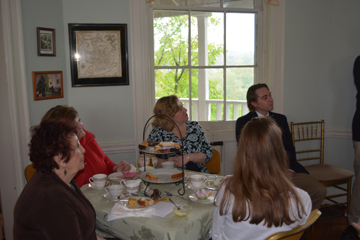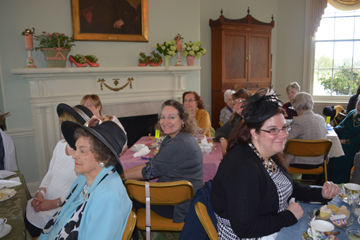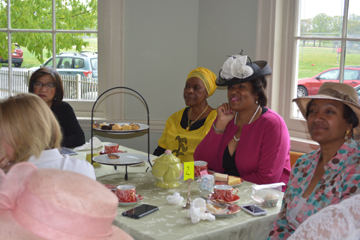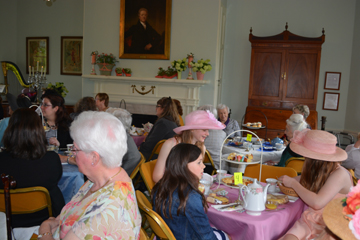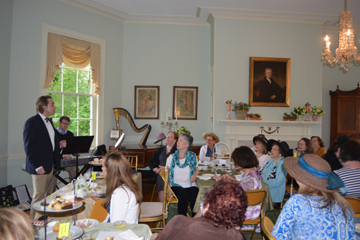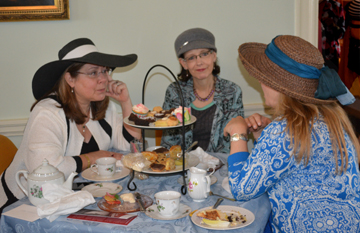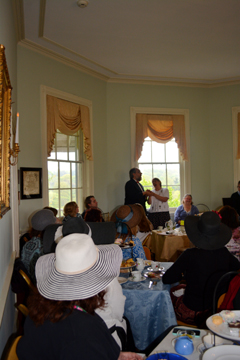 Photographs from the 2015 Spring Tea.
Held at Laurel Hill Mansion on Sunday, April 26, 2015, the event featured
a lively talk by Guest Speaker Barbara Frankl in the guise of Rebecca Rawle, the 1st owner of Laurel Hill Mansion.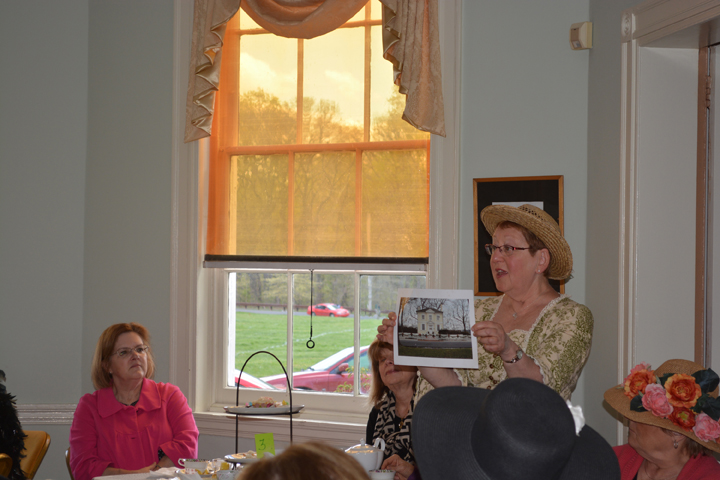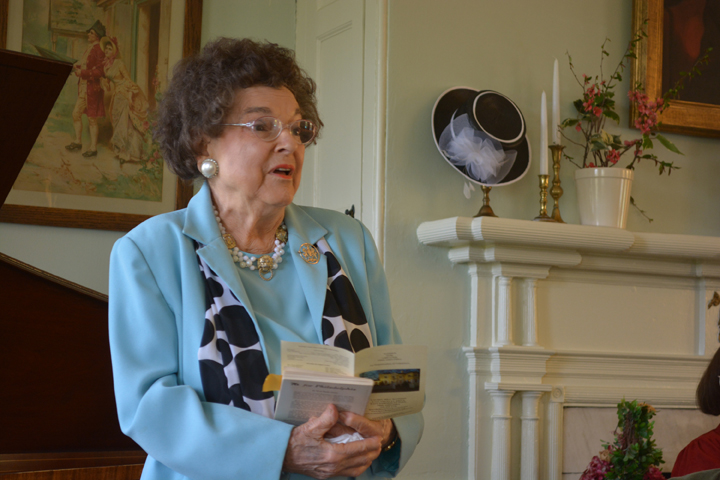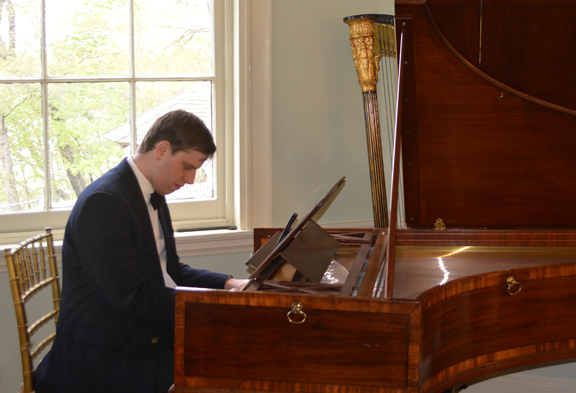 Tea was served in the famous octagonal room of the mansion as Jason Lovelace played the 1808 Broadwood Pianoforte.
Alma Jacobs, the Chairwomen of the Board of Women for Greater Philadelphia, invited attendees to become members of the organization that sponsors of the Spring Tea to raise funds to preserve Laurel Hill Mansion.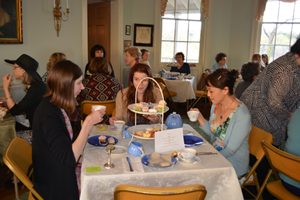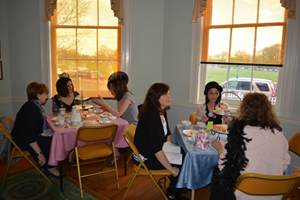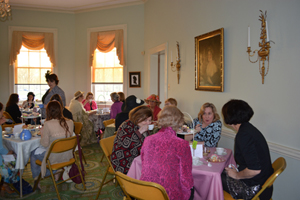 To be notified about next years Spring Tea and other events held at Laurel Hill Mansion e-mail events@laurelhillmansion.org
Funds raised at the Spring Tea benefit are for the preservation of Laurel Hill Mansion.
Laurel Hill Mansion
East Edgley Drive
East Fairmount Park,
Philadelphia, PA 19121
215-235-1776



Highlights and photographs from the 2014 Spring Tea in our Historic Mansion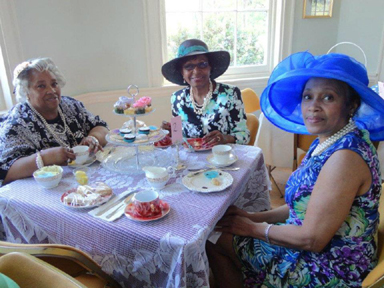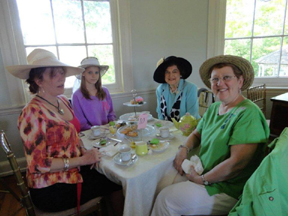 Special Guest Speaker
Gigi Naglak
Tea Authority
From the
American Philosophical Society
Spoke about Tea Rituals
at the 2014 Spring Tea
Laurel Hill Mansion East Edgley Drive, East Fairmount Park, Philadelphia, PA 19121 215 235-1776
We are limited by space... Reserve early for future Spring Teas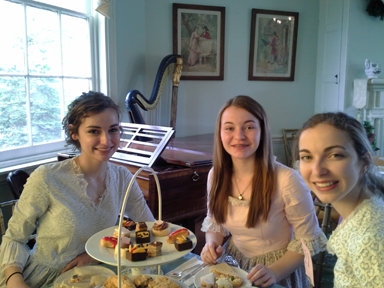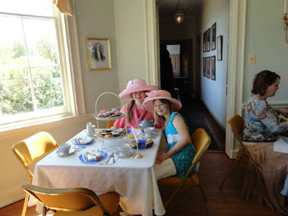 Sunday's Spring Tea event at the mansion was a wonderful occasion. Time flew by as I caught up with current members and made the acquaintance of our first time visitors (and hopefully new members). Our special guest speaker, Gigi Naglak, from the American Philosophica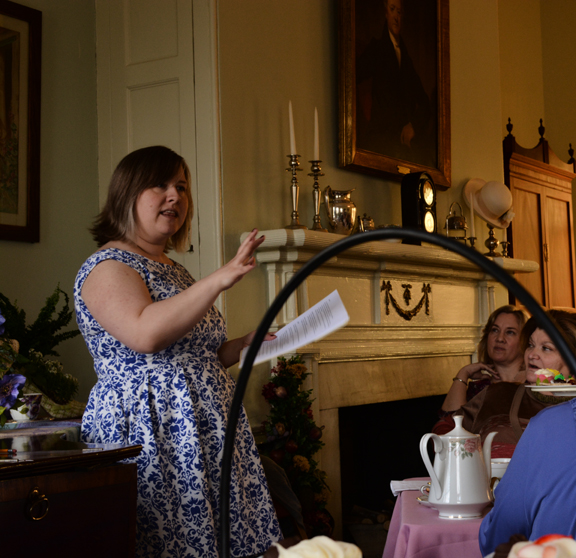 l Society Museum entertained and educated the group about tea history and rituals. One of the many things I learned was not to over stuff the tea ball to leave room for the water to pass thru for better flavor. Also, no matter how long you steep the tea the caffeine content does not increase after 5 minutes.

To put a wonderful event such as this together, it takes many dedicated and talented people.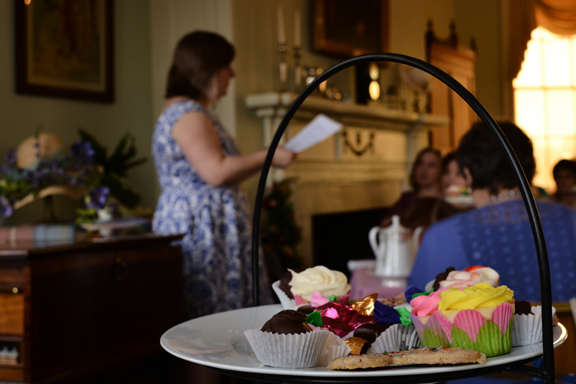 Thank you to …. Karen Armstrong for securing such a wonderful guest speaker, setting the tables and the beautiful petites fours. Tish Deturo for the decorations that made the event so special and setting the tables. (I am still telling everyone I see about the flowers inside the spring green high heels). Christine Smith for the homemade ribbon tea sandwiches and washing and drying all the china. Barbara Bustard, who was not able to attend the tea, for the delicious truffles. Tina Potchen for ironing every tablecloth and setting and clearing the tables. Caitlin Mastropietro (so beautiful in her costume) for putting the food on the tables, washing and drying the china and most importantly for keeping the tea flowing. What a trouper! Jacqui Martin for carrying all the china boxes up from the basement and now putting them back down. And finally my sister, Barbara Griffiths, for the spectacular homemade mini flower cupcakes. After the event, she even sold cupcakes and donated all the money to the Mansion.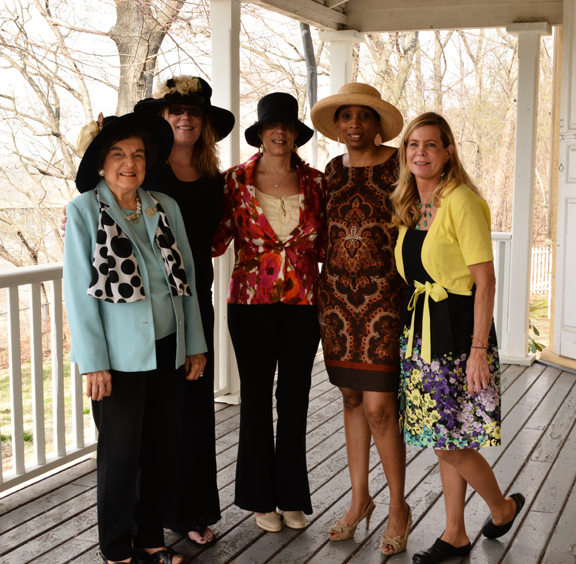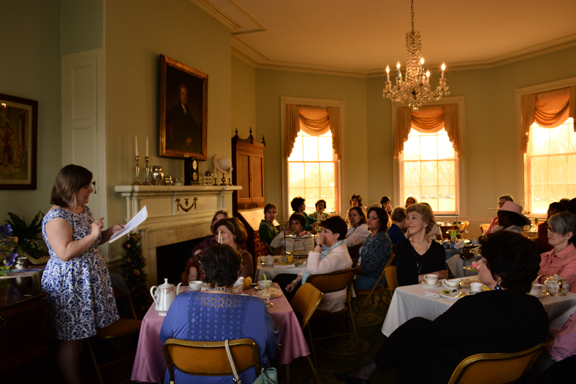 Thank you to all who attended the tea and made it a success. I hope to see you again soon at Laurel Hill Mansion. I have received some great ideas for our fall fundraising event. So keep checking our new website for updates on the event page. If you have an idea for an event you would enjoy attending at Laurel Hill Mansion please let me know. You can send your ideas to kphinney@laurelhillmansion.org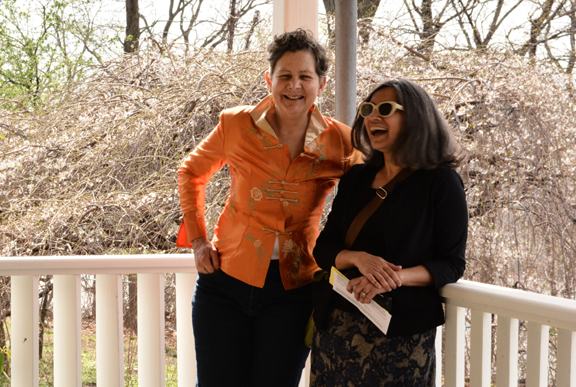 Sincerely,
Karen F. Phinney, President
Women For Greater Philadelphia