Previous lectures given at Laurel Hill Mansion
An intimate conversation with Beth Kephart

Join us at Laurel Hill Mansion November 1st 2pm for an intimate conversation with Beth Kephart, author of "Flow: The Life and Times of Philadelphia's Schuylkill River" and "Love: A Philadelphia Affair." Beth Kephart is is an American author of non-fiction, poetry and young adult fiction for adults and teens. She lives in Philadelphia and occasionally teaches and lectures at the University of Pennsylvania


MUSIC OF ANTEBELLUM PHILADELPHIA
Jack McCarthy Lecturer
Sunday, August 16, 2015 at 2:00 p.m. Laurel Hill Mansion

Jack McCarthy is a longtime Philadelphia archivist and historian who specializes in Philadelphia music history. Jack has a master's degree in music history and regularly lectures, writes, and gives walking tours on Philadelphia music. . A certified archivist, Jack has held leadership positions at several area historical organizations and is currently directing a major archival project for the Historical Society of Pennsylvania.
The public is invited to hear archivist and music historian Jack McCarthy This one-hour presentation combines lecture, archival images, and recorded examples. It highlights the leading performing artists and composers, musical organizations and ensembles, the concert halls and music venues of the period. give a multifaceted talk about Philadelphia's active and diverse musical life in the years leading up to the Civil War.
Press Release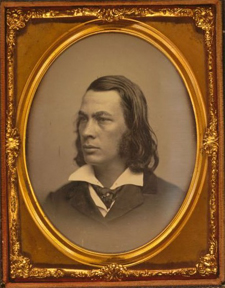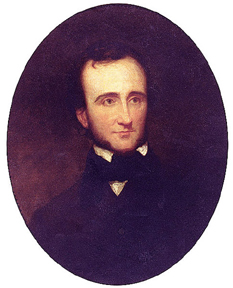 GEORGE AND EDGAR
Edward G Pettit Lecturer
Sunday, July 19, 2015 at 2:00 p.m. at Laurel Hill Mansion

Edward G Pettit is a Philadelphia writer, professor, book reviewer, film presenter, public lecturer and all around literary provocateur. He served as the Charles Dickens Ambassador for the Free Library of Philadelphia's year-long Bicentenary celebration of the author's birth in 2012 and wrote the Ebenezer Maxwell Mansion's 2013 murder mystery play, Twisted, where he played Dickens. Pettit has written about George Lippard and gives lectures on Lippard, Poe and Philadelphia Gothic authors.
The public was invited to hear a talk by literary critic Edward G. Pettit about George Lippard and Edgar Allan Poe who as friends and colleagues toiled in the trenches of Philadelphia newspaper and magazine journalism in the early 1840s. One writer achieved enormous success, while the other struggled bitterly, only to have his star rise to the highest heights after his death, says literary critic Edward G. Pettit. Attendees will hear tales and more about these two writers in this special program.
Press Release