Concert Dates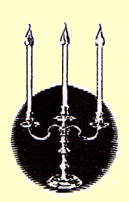 June 24th, Philadelphia Flute Quartet July 8th, Kathleen Scheide and Cheryl Cunningham
July 29th, Wister Quartet
August 5th, Allen Krantz
August 19th, Franklin String Quartet

Tickets and more information

Laurel Hill Mansion open for the 2018 season.

Informative tours providing the opportunity to learn about the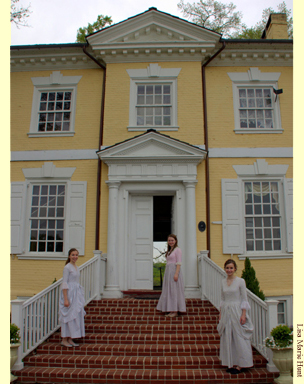 rich history of Philadelphia and this historic mansion take place weekly Thursday through Sunday between the hours of 10 AM and 4 PM. Tours are included with the price of admission.
Laurel Hill Mansion is a Blue Star Museum. Active-duty U.S. military personnel and their families are welcome free of charge Memorial Day weekend through Labor Day weekend.

WHYY members who purchase one admission will receive the second one free.

Regular admission is $ 8.00. For children under 12 admission is free.

Directions to Laurel Hill Mansion.

Read about special holiday tours and events including
Candle Light Tours, Sounds of the Season tour and Tastes of the Season tour among others.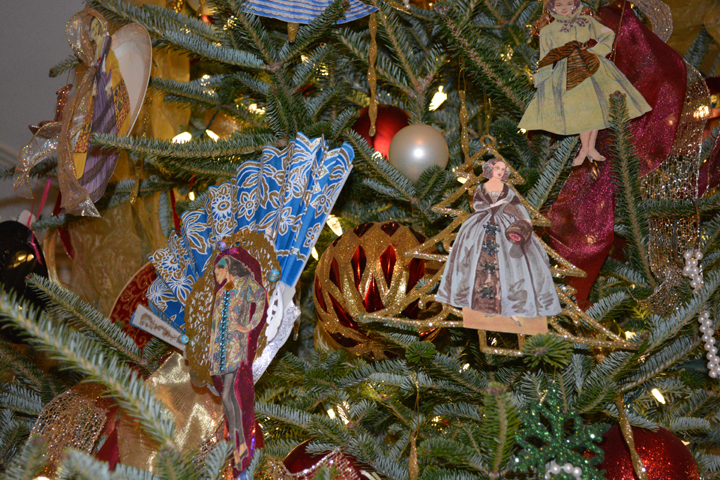 detail of the 2017 Christmas tree at Laurel Hill Mansion
For a list of goings-on that happen yearly visit our Annual Events page.

To be notified about events at Laurel Hill Mansion e-mail events@laurelhillmansion.org.
Past Events
Special Concert at Laurel Hill Mansion
July 1, 2017 at 12:00 PM
Jazz Bridge presents Eric Mintel Quartet
One of a series of Performances in Public Spaces hosted by The Office of Arts, Culture and the Creative Economy & Wawa Welcome America. The performance is free and family friendly.

From the White House to the Kennedy Center to the United Nations and beyond, pianist and composer Eric Mintel and the Eric Mintel Quartet are thrilling audiences of all ages with their electrifying style of jazz. Classic songs by jazz legend Dave Brubeck, timeless classics of Vince Guaraldi from Charlie Brown and many originals by Eric Mintel make up some of the quartet's repertoire that has audience's singing their praises wherever the Eric Mintel Quartet performs. Be part of the excitement. Experience the EMQ live!
Sunday, March 26, 2017 from 2:00 to 4:00 PM
Womens History Event
TRAILBLAZING WOMEN OF PHILADELPHIA

JANE GOLDEN _ Executive Director & Founder of Mural Arts Philadelphia
ALMA JACOBS _ Former Secretary of Aging of Pennsylvania LAUREN LIPTON _ Award winning reporter, anchor and editor for KYW News
ELIZABETH SPUNGEN _ Executive Director of The Print Center
ZABETH TEELUCKSINGH _ Executive Director of Global Philadelphia
MORE INFORMATION
2016 Constitution Day and Citizenship Day Program

The Constitution Day Program featured special guest speakers Deborah A. Beck and Erin E. Lamb, Lawyers from Rawle & Henderson. The firm founded by William Rawle the son of Rebecca Rawle Shoemaker, the builder of Laurel Hill Mansion.
The lawyers focused on William Rawle and investigate Rawle's "View on the Constitution" written in 1825 and how America's View of the Constitution has changed over the years to the present. They will also spoke aboiut the importance of observing September 17 as Constitution/Citizen Day.
The Law Firm of Rawle & Henderson founded September 15, 1783
RAWLE & HENDERSON LLP is a Mid-Atlantic regional law firm of over 120 attorneys with offices located in 5 states engaged in a civil litigation and trial practice on the defense side. RAWLE & HENDERSON LLP is devoted to meeting the needs of the new millennium, continuing an unbroken tradition of service over three centuries. In 1913, the Firm became known as Rawle & Henderson with the addition of Joseph Henderson as a partner. Today, the firm is the oldest continuously active law firm in United States.
William Rawle, Founder of Rawle & Henderson
William Rawle, Esq. son of Rebecca and Francis Rawle, opened his law office on September 15, 1783. In 1791 he was appointed as U.S. District Attorney for Pennsylvania by George Washington. In 1796, he was elected Trustee of the University of Pennsylvania. William served as President of the Pennsylvania Abolitionist Society. Served as President of the Historical Society of Pennsylvania. Served as Attorney and Counsel for the Bank of the United States. In 1825, William was elected first Chancellor of the newly founded Philadelphia Bar Association until his death in 1827. In 1825, William published his "A View of the Constitution of the United States of America " the first legal treatise on constitutional law that has remained a standard reference on the subject for over 40 years and still is referred today by lawyers and Congress.
Women History Month Event
This year we honor the Founders of
Women for Greater Philadelphia and their 40 year commitment
Sunday, March 20th 2016
2:00 to 4:00 PM

An intimate conversation with Beth Kephart
Sunday, November 1st 2pm

Join us at Laurel Hill Mansion November 1st 2pm for an intimate conversation with Beth Kephart, author of "Flow: The Life and Times of Philadelphia's Schuylkill River" and soon to be released "Love: A Philadelphia Affair." Beth Kephart is is an American author of non-fiction, poetry and young adult fiction for adults and teens. She lives in Philadelphia and occasionally teaches and lectures at the University of Pennsylvania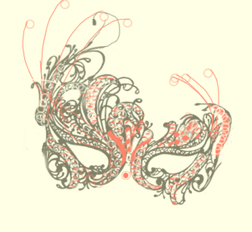 Masquerade Party
October 24, 2015 From 7 pm to 10 pm
Women for Greater Philadelphia Invite you to a Masquerade at
Historic Laurel Hill Mansion
Prizes, mysteries, refreshments and mask revels.
Tickets are $20 members $25 for nonmembers.

All proceeds go to the upkeep of Laurel Hill Mansion.
Mansion located at Randolph Drive, East Fairmount Park, Philadelphia Pa 19121
GEORGE AND EDGAR
Sunday, July 19th at 2:00 p.m.
Edward G Pettit Lecturer
More information
May 17 - 23
A week-long display of artful arrangements will be held at the six
former country estates now open to the public as house museums -
Cedar Grove in West Fairmount Park, and Laurel Hill, Lemon Hill,
Mount Pleasant, Historic Strawberry Mansion and Woodford in East
Fairmount Park.

Garden clubs, florists and floral designers will create arrangements
inspired by each house's unique architecture, art, artifacts, as well as
the compelling stories of those who built, lived and labored in, and
helped preserve these time capsules of Early American life.

To celebrate International Museum Day free admission will be
offered on Sunday, May 17th from 10am to 4pm.

2014 Events
Laurel Hill Mansion for The Charms of Yesteryear, our 2014 theme for the historic houses of Fairmount Park holiday tours
Laurel Hill Mansion was open for Holiday tours Wednesdays through Sundays, December 3 through December 28, 10 am - 4 pm; Closed December 24 & 25
Visit the Park Charms for information at about holiday events at the Historic House of Fairmount Park
Tuesday, December 2, 2014 from 5:00 to 7:00 p.m.
Women for Greater Philadelphia cordially invite members, family and friends to a preview reception for the historic house of Fairmount park holiday tours at Laurel Hill Mansion. More information.
Liberty Place's Rotunda
1625 Chestnut Street
Philadelphia, PA 19103
November 10th - 21st
Fall Talks at Laurel Hill Mansion sponsored by the city of Philadelphia
All programs begin at 2 p.m.
Cost of each program is $15.00
All contributions and program fees are tax deductible
Free parking
Light refreshments served


Sunday, Nov. 23, 2014 at 2 p.m.
Laurel Hill Mansion, East Fairmount Park
$15
Free parking; light refreshments served
Jack McCarthy will talk about Philadelphia's music history from the early Quaker era to the Revolution.
Jack McCarthy, archivist and music historian
"Lost Sites and Sounds: Music of Colonial Philadelphia"
Jack McCarthy is a long-time Philadelphia archivist and historian who has held leadership positions at several area historical organizations, Jack McCarthy is currently project director for the Historical Society of Pennsylvania's Hidden Collections Initiative for Pennsylvania Small Archival Repositories. Jack has a master's degree in music history and specializes in Philadelphia music history. He has served as consulting archivist/historian to The Philadelphia Orchestra and for the 2013 radio documentary Going Black: The Legacy of Philly Soul Radio. Jack gives walking tours on Philadelphia music history and writes on the subject for the online magazine Hidden City Philadelphia Daily. Music of Colonial Philadelphia explores the music of Philadelphia from the 1670s to 1770s.
His presentation will combine lecture, archival images, and recorded examples featuring important individuals, events, and sites that shaped the city's emerging musical culture in the colonial period.
Press Release
Sunday, Nov. 9, 2014
Ed Pettit will talk about some of Philadelphia's most famous and notorious literary figures in the 18th & 19th centuries;
Ed Pettit, literary provocateur, aka the Philly Poe Guy
"George Lippard, Philadelphia Gothic's Satellite of Sin"
Edward G Pettit is a Philadelphia writer, professor, book reviewer, film presenter, public lecturer and all around literary provocateur. He is known as the Philly Poe Guy, but also recently served as the Charles Dickens Ambassador for the Free Library of Philadelphia's year-long Bicentenary celebration of the author's birth in 2012 and wrote the Ebenezer Maxwell Mansion's 2013 murder mystery play, Twisted, in which he played Dickens. Pettit has written about George Lippard and gives lectures on Lippard, Poe and Philadelphia Gothic authors. Lippard's novel, The Quaker City, or the Monks of Monk Hall was the biggest selling novel in American history when it was published in the 1840s. Using a real life Philadelphia murder case as inspiration, The Quaker City was a gothic horror show descent into the bowels of an antebellum urban environment. Lippard translated his novel's success into a career as novelist, historian, journalist and labor reformer, chronicling the nightmares of an American Republic that had failed to bring to life the ideals of its Founding Fathers. When he died at the young age of 31, hundreds of Philadelphia citizens turned out for his funeral procession. Now known more for his friendship with Edgar Allan Poe, it is time to discover the life and works of Philadelphia's favorite gothic son, George Lippard
Press Release
Saturday, Oct. 18, 2014
Archeologist Rebecca Yamin will talk about her work at the American Revolution Center dig at 3rd & Chestnut;
Rebecca Yamin, urban archaeologist "From Chaos to Context: Urban Archaeology in Philadelphia" Rebecca Yamin has been doing urban archaeology in Philadelphia for the last 15 years. As an employee of John Milner Associates, Inc. she directed excavations on the sites of the Independence Visitor Center and the Liberty Bell Center on Independence Mall, on many sites in Independence National Historical Park, on Franklin Square, and on the Convention Center Expansion site at 13th Street. She is the principal investigator for the ongoing work on the Museum of the American Revolution site. Each week she publishes an up-to-date report on Tumblr about the team's findings at the on-going dig there. Dr. Yamin has also done extensive work in New York and New Jersey including the Five Points site in Lower Manhattan, many projects at Raritan Landing in N.J., and a major excavation in New Brunswick. She has a B.A. from the University of Pennsylvania and M.A. and Ph.D. degrees from New York University. Her book, Digging in the City of Brotherly Love, was published in 2008
Press Release
September 20, 2014
6:00pm TO 8:00pm

Women For Greater Philadelphia cordially invite you and your friends to our Downton Abbey inspired cocktail party. While costumes are optional there will be prizes for the best Downton costumes (gentry or staff).

The funds raised will go toward the painting and upkeep of Laurel Hill Mansion.
More information
Photographs of Event
Strawberry Mansion Community Day and
Boxer Trail Day
September 13, 2014
Laurel Hill Mansion will be particpating in the events for the family fun day for the community.

The 2014 summer concert season has ended at Laurel Hill Mansion. To receive notifications about our 2015 season e-mail concert@laurelhillmansion.org.
For information about the music played during our 2014 concert program and the musicians who played it visit our concert program page.